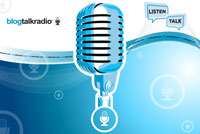 BlogTalkRadio Staff Pick!
Ester's recent interview with blogtalkradio.com has been selected by the staff at BTR for feature on the home page of the site - all day this Thursday! Ester joins Tavis Smiley and other top celebrities in this featured position!
Be sure to tune in to blogtalkradio.com on Thursday, July 11, 2013 to Like or Comment on the interview!